Interface® is a global leader in modular flooring, offering an integrated collection of carpet tiles and resilient flooring that includes luxury vinyl tile (LVT), vinyl sheet, rigid core and nora® rubber flooring.As the first and only flooring manufacturer to achieve third party Carbon Neutral Enterprise certification, Interface neutralised its carbon impact across its entire business, including all operations and its full value chain.
Interface is the first global flooring manufacturer to sell all products as carbon neutral across their full life cycle.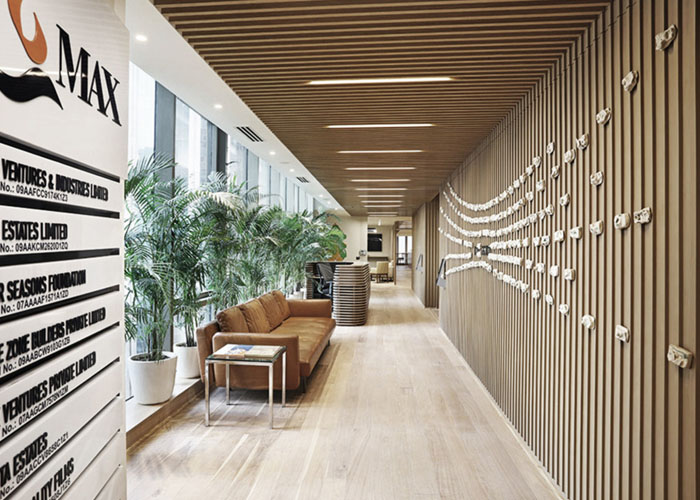 Sustainability
Interface takes your used carpet tiles and puts them to good use – by making sure they get reused by charities, local businesses and others who need support. Plus the products are designed to be fully recyclable, to make new carpet tiles for the future. Nothing goes to landfill. When you choose Interface, you're helping to build a healthier planet. The flooring products, including carpet tile, LVT, vinyl sheet, rigid core and nora® rubber are carbon neutral across their full product life cycle through our third party verified Carbon Neutral Floors™ program.
Design Leads Everything We Do
As a company, they live zero every day. From the production of our products to the relationships with customers, the way of work is driven by their mission to help restore the health of the planet. The journey to more sustainable business practices is ongoing, as is their commitment to running business in a way that creates a climate fit for life. The Products are designed with purpose. With creative influence from the world around us, inspired by everything from the restorative nature of biophilic design principles to glitched graphics and Technicolor circuitry, bringing you flooring that looks good and does good.
Read more about Interface's Sustainability here –
https://www.interface.com/US/en-US/sustainability/sustainability-overview.html
Design Differently
The ambition is to create products that are beautifully designed, innovative, and made to transform spaces beyond just the aesthetic to environments that can enrich people's lives. Their team of designers continuously explores trends, textures, colours, and materials to ensure every pattern and detail is thoughtfully crafted.
 Certifications
Along with meeting ISO and NSF certifications for Interface carpet tile and resilient flooring, Interface partners with outside organizations to help us evaluate and reduce the life cycle impact of our flooring products.
All Interface flooring and adhesives are third-party certified for low VOC emissions in compliance with the California Department of Public Health (CDPH) 01350 Standard.
LEED Certified
Leading the Charge for Greener Buildings
Leadership in Energy and Environmental Design (LEED) is a rating system developed and administered by the United States Green Building Council (USGBC) to certify the environmental performance of buildings. Building projects can earn points to achieve different levels of LEED certification (Platinum, Gold, Silver or Certified) by documenting sustainable choices made in building design, material selection and building operations.
Interface has partnered with the USGBC and its LEED Rating System for more than two decades to grow the market for green buildings and products. Interface staff have served as USGBC Board Chair on two occasions and have sat on numerous USGBC committees over the years.
Learn More about Inteface LEED Certification at:
https://www.interface.com/US/en-US/sustainability/leed.html