Wedecor8 is a Gurugram-based boutique firm specializing in turning outdoor, Terraces, Homes & Office Greens, breathable and beautiful with Hardscape & Softscape elements such as Deck Furniture, Pergolas, Plants, Planters, Vertical Gardens & Landscaping. At We Decor8, you can explore the latest and most unique assortments of green décor, starting from designer as well as bespoke planters, to live green walls and preserved moss walls. You can avail the greening and plant styling services such as designing and styling vertical gardens with natural as well as preserved plants, indoor planscaping services for homes, offices and so much more. The vertical gardens, a current trend among plant lovers, are what distinguishes Wedocor8 or serve as its USP. It is a vertical installation that is extremely thick, containing up to 18 plants per square foot. Today, the services, quality, authenticity, and team expertise speak for themselves.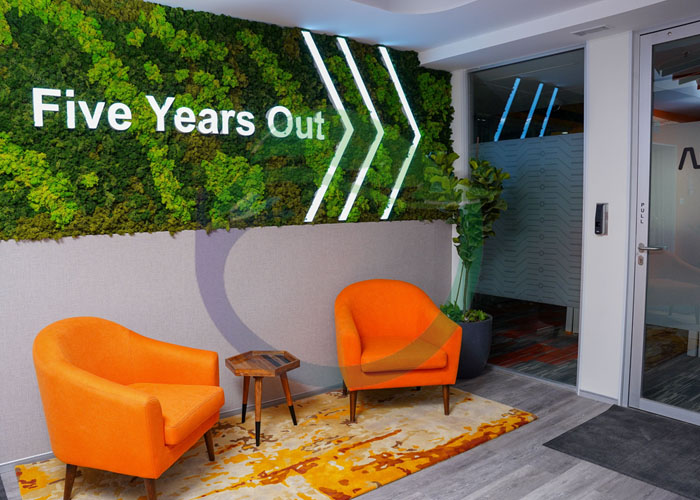 We Decor8's main aim is to bring peace into homes, workspaces, and commercial spaces by adding a touch of magnificence and opulence through plants. Since the brand is fundamentally passionate about nature and wellbeing, they are big on encouraging folks to try out the green or biophilic life with our range of easy-to-maintain solutions and faux installations. The greening specialists at Decor8 take the time to fully understand the needs before presenting personalized solutions!
Products Offered
Designer / Bespoke Planters
Green Walls
Moss Walls
Why choose Wedecor8?

Customization
WeDecor8 specializes in offering tailor-made solutions according to customer-specific requirements. At every step of the way, they aim to meet personal needs, whether it be a kitchen garden, terrace garden, vertical garden, or moss wall.

Affordable
They offer the most competitive pricing for top-notch quality. Affordability is the prime focus, and they ensure that the products and services are priced transparently.

Wide Collection
They have the best and most versatile collection of plants and planters to choose from. And if the customer has any special requests, they will procure the product for the customer.

Supreme Quality
The products and services are known for their supreme quality. This has been the backbone of their success; they never compromise quality in anything!

Adaptable Plants
Offering trained plants that have a high survival rate. They can live up to several years as they are selected and nurtured following a research-backed process.

Easy Process
Wedecor8 is a process-oriented organization. They diligently stick to the established benchmarks and make it easy on the customers to maximize on convenience.